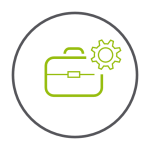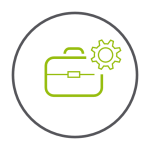 BUSINESS CONSULTING CROATIA
To register a company for VAT in Croatia, it is necessary to submit 3 form applications to the responsible tax authority in Zagreb. We will complete this for you (in Croatian), but in order to do so, we need to ask you for some further information:
1) Please complete the Power of Attorney (which must be notarized)  and return it to us by fax as soon as possible.
Please also return the original to us by post, as the tax office will only accept the original.
2) Sign and stamp: Application for tax agent appointment, Application for VAT registration and Application for OIB registration
3) The tax authority will require the following documents along with the form.
a) A copy of the Articles of Association
b) A copy of the Certificate of Incorporation
c) An original, written confirmation from the responsible tax office in the country of operation that states that the company is registered for value-added tax in that country.
These documents need to be sent to us as soon as possible via DHL or another courier service, so we can submit all necessary documentation at once.
4) Costs
For registering a company, we charge a one-off fee of €700. In addition to this, costs for translating the documents listed above into Croatian are charged to the client (approx. €100). The monthly fee for compiling your company's VAT returns in Croatia depends on the number of invoices. Should any tax advising be required in addition to compiling VAT returns, this would be charged on an hourly basis.
If you have any question about business consulting, please contact us on e-mail [email protected].
If you are setting up a company in Croatia, and you need business consulting we provide both services