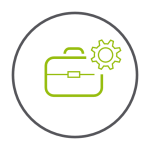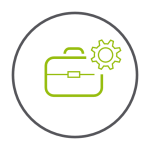 SETTING UP COMPANY IN CROATIA
This service is dedicated to foreign companies or citizens that are interested in starting or expanding their business in Croatia. We provide the assistance with setting up a limited liability company in just 3 days (upon receiving all needed documents from the client) and we familiarize our clients with Croatian tax regulations. Our program can be modified to every aspect of our clients' needs whether it is a project company or a branch company with prospects of expending in the future.
Facts:
Minimal founding capital needed for setting up a company is  2.500,00 EUR which can be used for all company activities once the process of setting up a company has been completed. In case of setting up a simple limited liability company, minimal founding capital is 1,00 EUR.
Setting up a company can be done in 2 ways:
a) Upon client's arrival in Croatia – the client's passport is needed for getting a tax number.
A client needs to appoint the director of a company. The owner, that is, a client is usually a person responsible, but the director can also be the third party.
b) Without a client being present in Croatia – a copy of the client's passport and a special notarized accreditation is needed.
Upon receiving a client's application, we send a special accreditation by mail, which must be notarized in the client's country along with two other documents to be signed. The client sends these documents by post back to us. Upon receiving these documents, the setting up of a company can begin.
3. The Service of setting up a company includes:
a) name check
b) preparation of registration forms
c) notarization of Memorandum of Association and registration of a company with the Commercial Court
d) assistance with opening a bank account
e) ordering official seal and applying for statistical registration number
f) registration with the tax authority (porezna uprava) for VAT
g) registration with Croatian Pension Insurance Fund (Hrvatski zavod za mirovinsko osiguranjem, HZMO) or FINA
h) all government fees for incorporation
i) providing a head office address for a year
j) accounting services free of charge for the first two months
Setting up a Limited Liability Company: 2.400,00 € + VAT
Setting up a simple Limited Liability Company: 2.200,00 € + VAT
Difference between simple Limited Liability Company and Liability Company
If you have any questions about setting up a company in Croatia, please contact us on e-mail [email protected].
We have a complete guide on how to start a business in Croatia