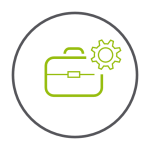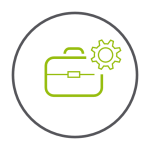 Since the Republic of Croatia joined the EU, the EU economic agents have been able to register in the Republic of Croatia as companies and branches.
Pursuant to the provisions of the Company Act (Official Gazette of the Republic of Croatia, Nos. 111/93 and 111/12; hereinafter referred to as CA) foreign companies and foreign individual traders do not have the right to be permanently active in the territory of the Republic of Croatia until they have established a branch in Croatia. As for the foundation and registration of branches of foreign companies in the Register of Companies the provisions valid for the inland companies shall apply.
The founder assumes the rights and obligations at the moment of the start of the branch's activity. The branch runs the business under its own name and must state its main head office, as well as the founder's head office. It must keep business books pursuant to the regulations valid in the Republic of Croatia. Should one founder have more than one branch in the Republic of Croatia, the application for registration in the Register of Companies must state the main branch and as for the other branches, their order must be marked with ordinal numbers.
The branch's name must state that the branch in question is the main branch i.e. that the respective branch is one of the other branches belonging to the same founder. The founder must apply to the court of registration – competent for the territory where the branch's head office should be – for the registration of the branch in the Register of Companies. The following must be stated in the application for registration of the branch:
Name and head office of the founder, name, head office and activity of the branch.

Given name(s) and family name(s), personal identification number and residence of persons entitled to represent the founder in the branch's business.

Founder's business purpose.

Name of register proving the registration of the founder and number of registration in the said register.
The following original documents and their certified translations into Croatian shall be enclosed with the application for registration:
Proof of the founder's entry in the register in the country where her/his registered head office is located. The said proof must show the following: legal form, a moment of entry in the register, a number under which s/he was entered in the said register, the purpose of business, persons entitled to represent and scope of their powers.

Founder's decision on the foundation of the branch.

Copy of the statement of foundation, founder's memorandum of association or articles of incorporation, publicly authorized pursuant to regulations of the country in which the founder has her/his registered head office.

Publicly authorized the founder's last year's financial report in a shortened version.
Our service related to the opening of a branch includes:
Verification of availability of the name

Preparation of the branch registration

Drawing-up of the resolution on the foundation of the branch and registration in the Register of Companies

Assistance with opening of a bank account

Making of the seal and allocation of activities as per National Classification of Activities

Entry in the V.A.T. system (option)

Registration of the company with the employment office

Office address for a period of one year

Two-month bookkeeping services free of cost
Price of service without additional costs: 2.100,00 € + VAT
We have a complete guide on how to open a company or business in Croatia